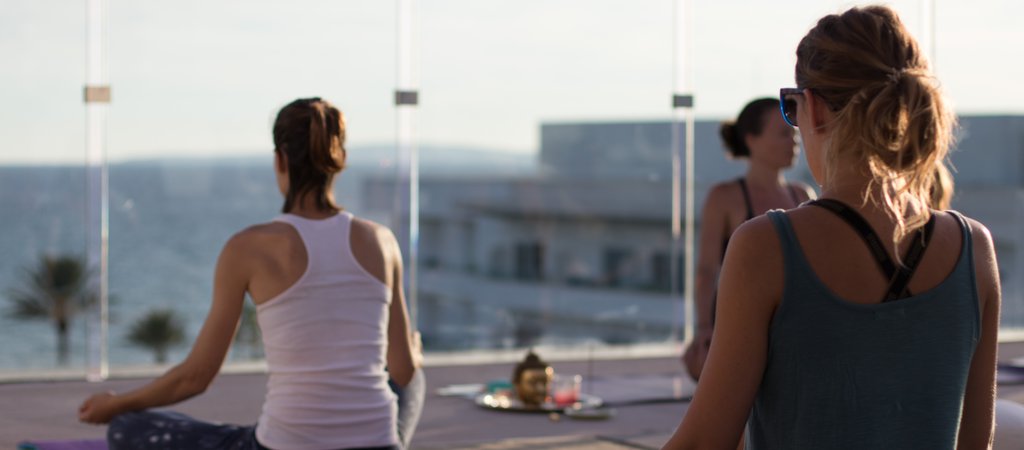 Today, many photos flood social networks with thousands of people meditating or in impossible yoga positions on spectacular background scenarios that can go from the most secluded and paradisiacal beach on the planet, amazing gardens or forests, luminous and relaxing rooms or cliffs from which many of us would hesitate to look out. They all have a thing in common: contact with nature. 

Yoga is an ancient practice with its origin in India and spread throughout the planet by great masters, with several discipline variants. All of them instruct in connecting with oneself and with the environment, in non-competition and in spreading peace and love in its fullest and most selfless version. 
Surely at some point, family or friends or your doctor have told you about the benefits of practicing yoga regularly. Less stress, less back pain, more flexibility, spending time dedicated to yourself, sleeping better ... everyone can find their own benefit!
But despite all these benefits, does yoga have a place in our fast-paced lives, with so many personal and family obligations? Do we really have the time to dedicate to its practice? 
A good time to start or continue your practice is your vacation, when you are dedicated to rest and pampering yourself. What better time to enjoy a few hours of the day, either in the morning before breakfast or with a marvelous sunset in the background, overlooking the sea, in the hotel garden, on the beach... In addition, it is suitable (and recommended) for all audiences and ages. Yoga by yourself, yoga as a couple, yoga as a family ... you decide! 
And if you are already a regulars of the practice and a supporter of a healthy life, enjoy a new environment to do yoga and encourage yourself to (dis)connect in a different way during the holidays. 
At Aparthotel Houm Plaza Son Rigo we offer yoga sessions on the Mediterrace (6th floor) throughout the season. Ask at Reception for hours and terms. Your time is now!