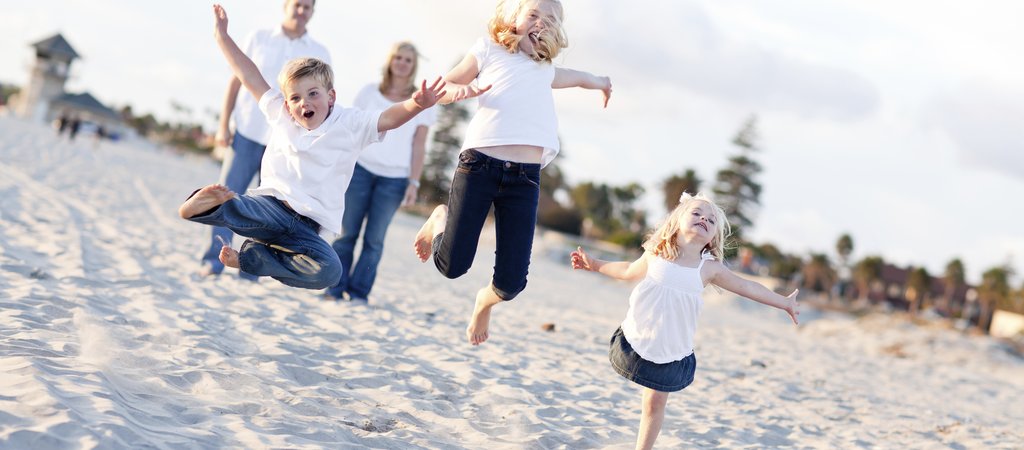 And your sons? What memories do they give you when they come back from vacation? That nice cook who gave them a chef's hat and with which they thought they were the kings of the hotel, the miniclub with that old car sooooo funny, the shirts they painted and that will be crowning the wall of their room for many years, the sheep that looked at them so curiously during that excursion, the sand castles on the beach, that song she danced and danced every night with her makeshift friends, children of other parents from the same hotel. 
With all these good memories it is possible that the so-called post-holiday stress may enter: returning to the routine, children back to school, baths and evening dinners, work and obligations, professional and family commitments…. Breathe! Remember that smell of the sea! Look at your children and sing with them that song that they danced every night and you will immediately return to that feeling of "vacation". 
As the best way to get rid of the end-of-vacation sadness is to start planning the next trip, we propose a weekend getaway, because you don't need a long vacation period to "reconnect". Here are a few plans to continue creating precious memories of Mallorca with your children: 
- Rafa Nadal Museum 
- Excursion to Raixa and walk through the properties 
- Train of Sóller 
- Surf / paddlesurf lesons at "El Niño Surf" 
- Day at "Palma Aquarium" 
- Non-stop jumping in "Palma Jump" 
- Zip lines in "Forestal Park".
All these activities are perfect for a "weekend break" at Houm Plaza Son Rigo at any time of the year.