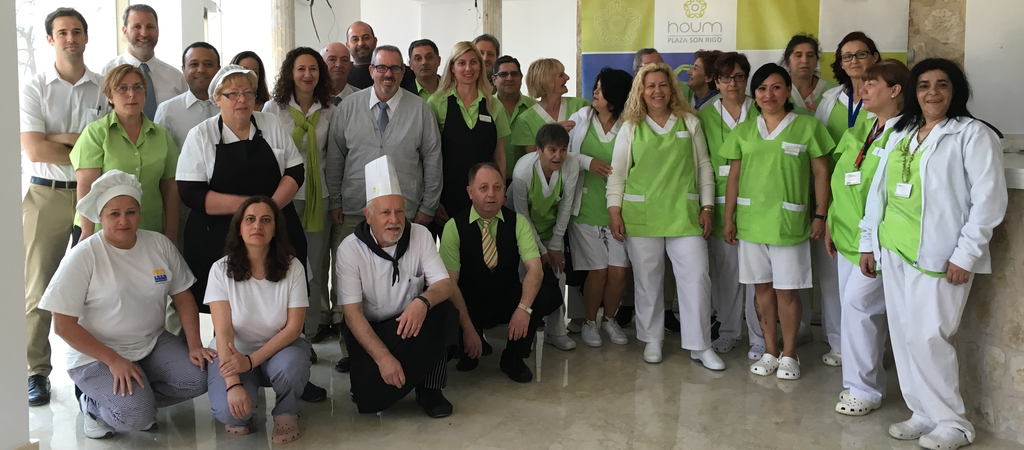 From the beginning of the tourism development in Majorca, Playa de Palma has been one of the destinations in the lead of innovation and tourism development. The tourism visionaries laid the foundations of what would become mass tourism in Playa de Palma in an area with a fabulous location, just 3 km away from the airport and with the longest beach in the island (4'5 km of a non-interrupted sandy area). 
After different reorganisations, Playa de Palma has become a first class modern destination with a modern offer of services for all type of travellers. Its beach and activities make it perfect for family tourism in Majorca: all the necessary services, the best lifeguards and the best police services. But it is also the perfect destination for friends and couples who want to discover the island and enjoy nightlife. 
Playa de Palma has an easy access to the highroad. It is located just within a 15 minute drive to the city centre and within a 45 minute drive to the most beautiful beaches of the Area: Es Trenc on the south, Cala Deià in Deia and Formentor in Pollença. And you do not need to rent a car to discover the island, as this area has good communications with the city centre by public transport, with 2 bus lines that will take you to Plaza de España square, where you will find the main bus and train stations to the best beaches of Majorca. 
And we have not still mentioned the tourist attractions of Playa de Palma! You will find some must visit places, like the water park Aqualand or the aquarium Palma Aquarium, the  largest aquarium in Europe. Do you still have doubts about Playa de Palma being the star tourist destination in Majorca?